If you find your house empty without groceries? If your fridge is empty, you need to fill it with vegetables, fruits, & sweets. So, it's time to visit a grocery store or supermarket store like Loblaws. Don't you have time to visit the Loblaws? A small idea for you, why don't you give a try online grocery shopping?
One of the best ways to do this is through Loblaws Online Grocery Shopping. I think you might hear about the Loblaws Click & Collect policy. If you are thinking of trying this online shopping or you need to know more about this Loblaws online shopping, then this guide will help you to know more.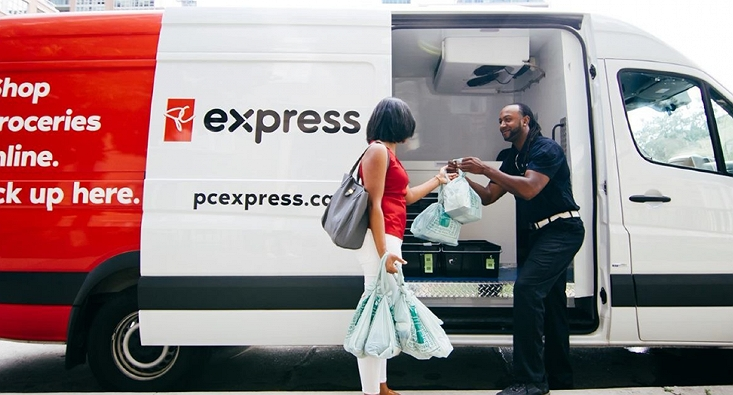 Online shopping is very petite and has three significant steps.
Critical Points For Online Shopping At Loblaws:
First, you must pick or select the groceries via the Loblaws app or website.
A shopper will look at your order and pack all your belongings.
You arrive at your pickup location & go home with the groceries. The Loblaws team will deliver those carefully if you opt for home delivery.
Must Check: Do you know about PC Optimum? Get complete details about PC Optimum here.
How To Place The Online Order?
Create The Account: To do shopping online, you need to create an account. First, you need a PC id. Then, you can create the account easily; you need to enter your name, phone number, email address, postal code & set password. All these details are confidential, don't share them with anyone, as passwords are case-sensitive.
Start Your Online Shopping: Well, if we talk about online shopping, it is easy to shop. However, it would be best if you filled the cart. What is the cart? It is a bag for your account. You browse through the Loblaws app, select the necessary items and keep them in the cart. One important thing to note is all the items total must be at least $30.
Checkout Your Items: When ready with the cart, checkout is time. Loblaws will prompt you to choose the pickup location & time. So, look and select it carefully. Be sure to order at least two hours in advance. Make sure that it is not ordered at the last minute times.
Phone A Friend: Sounds interesting. "Phone a friend" is one of the best services only Loblaws conducts. You can call the sales representative between 8 AM to 12 AM EST & give your order. Call the toll-free number for giving your order: 1-800-296-2332 toll-free. Loblaw's
Edit Your Order: We humans always make mistakes unintendedly. You can edit your card and change your order before the specified cut-off time.
Do you have any questions about Loblaws? Here are the FAQs for Loblaws.
How To Pickup Groceries?
Picking Your Order: If you haven't opted for the pickup spot. Straightaway go to the store which you have ordered. Wait at the PC Express parking spot. Loblaws employees will load all the groceries in your car; you don't need to step down from your driving seat. Loblaws employees are amicable.
Online Grocery Cost? Pickup fees may vary from one store to the other. Usually, they charge $3 to $5.
Get Delivered: Nowadays, Loblaws delivers groceries straight to your house. For that, you need an Instacart account. Visit the Instacart.ca official website and create your account for hassle-free delivery.
Have you ever done your online shopping at Loblaws? Give me your opinions in the comment session. Thank you.